A Basement Bathroom Can Add Value To Your Home
A Basement Bathroom Can Add Value To Your Home
House renovation and upgrading have become more common than ever these days, and more and more improvement applications, such as a basement bathroom, are adding to the overall value of a residential home.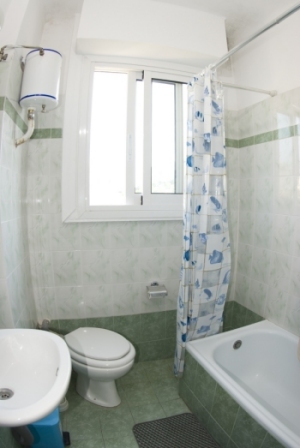 Not just homes aptly called "fixer-uppers" are benefiting from these improvements. Many newly built homes are being constructed with unfinished basements, or bare, unattractive yards. A basement bathroom is just one application to be added to a home, but it can upgrade a home's value by $10,000.
A basement bathroom does not have to be a plush luxury project to improve value either. Just a basic three-piece is required, a sink, toilet, and tub. And as an added bonus to builders who are installing a basement bathroom, painting and finishing may lessen selling chances, due to more work for a buyer if he or she does not like the color. Also, less expensive tile installation as opposed to carpeting will reduce the chance of gathering moisture or trapped water in temperature changes or rainy periods, causing mold, health issues, and potential damage.
Additions and improvements such as decking, landscaping, and basement finishing, whether partial or complete, are all good candidates for making a home more valuable and attractive. When environmental concerns are addressed, these additions can last for a long time. As with a basement, spring or storm water leakage is always a threat. And the addition of a basement bathroom will further add to moisture presence. But with waterproofing and dehumidifying measures taken these do not have to be problematic. A basement bathroom can contribute to a house's financial, as well as functional, attractive, and practical worth.