Best Basement Mold Treatment Is Prevention
Best Basement Mold Treatment Is Prevention
Mold, especially springtime mold, is a problem for any residential area that endures cold weather and rainy seasons, and since most residential dampness problems begin in the basement, basement mold treatment is something most people are familiar with in one form or another.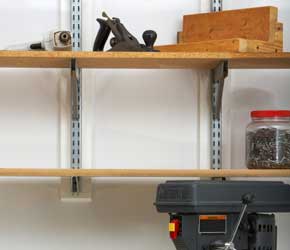 Humidity control plays a big part in basement mold treatment. A dehumidifier that runs on even intervals twenty-four hours a day to take moisture out of the air is a good idea. Moisture does not need springtime thaw or rain to develop. Laundry facilities are a contributor to basement moisture, especially dryers. By dehumidifying the air, sealing up existing cracks or flaws in the foundation, and properly insulating cold water pipes, the chances of basement mold appearing reduce.
Although mold is nearly unavoidable it is treatable. And the best basement mold treatment is prevention.
But not all molds grow underground. Dampness is most difficult to prevent on the basement level of a residential home, due to humidity and reduced airflow. Temperature change can affect the growth of mold according to evaporating moisture on or beneath a surface. Basement mold treatment is primarily based on dampness, moisture, and airflow issues. And there are several ways to implement basement mold treatment once it has started showing up. Removing the substance itself most commonly involves bleach or some other form of detergent and scrubbing action. Subsequently ridding the area, whether basement or garage or bathroom, of any items that may contribute to mold development, such as old clothing and shoes and pretty much anything wet. Moisture and no oxygen equals mold. Elemental. Basement mold treatment equals prevention. Obvious.