Consider the Floor Adding a Rough-In Basement Bathroom
Consider the Floor Adding a Rough-In Basement Bathroom
Landscaping surrounding yards with gardens and decks and finishing basements are two of the most common methods of adding value to a home, but in the case
of adding a rough-in basement bathroom, consider the floors, and what's under them.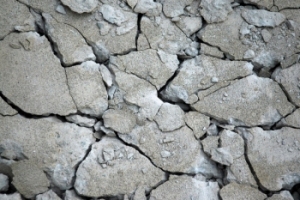 But consider flooring, and the importance of it when it comes time to advance the completion of a basement. Even a rough-in basement bathroom involves interruption of the set concrete floor, done primarily with jackhammers and saws. And if there are any added installations such as floor heating pipes beneath the concrete, vibration or impact can damage them and become costly. There are devices to detect location and positioning of buried piping. A rough-in basement bathroom would benefit from tile as opposed to carpet, since all bathrooms produce moisture, especially showers. Condensation from pipes during outside temperature changes can also contribute to mold and rotting.
Some basic consideration for flooring under a rough-in basement bathroom is not only cost effective, but also stress reducing.
The basements in most modern newly developed homes are unfinished, sometimes with merely a rough-in basement bathroom. This allows for buyers to gain the option of not only boosting the property worth by finishing the area, but also complete continuity of the family style and comfortable feel throughout all the sections of the house. If a basement has any initial construction at all in it, it is usually up to the insulation, wiring, and plumbing stage. A designated area, or suggested area is also customarily mapped in, in accordance to the layout of the rest of the house. The rough-in basement bathroom would usually begin from there.
No Comments