Rec Room Ideas: Maximize your space!
Basement Rec Room Ideas
If finally decided to finish your basement, rec room ideas must already be flying through your head. Our tip: slow down. Basements are full of suprises for the remodeler who hasn't had any experience with them, but with some tips and ideas for designing your perfect rec room, you should be off in the right direction. It's all about making the right decisions in advance, and using proper planning to eliminate problems down the line.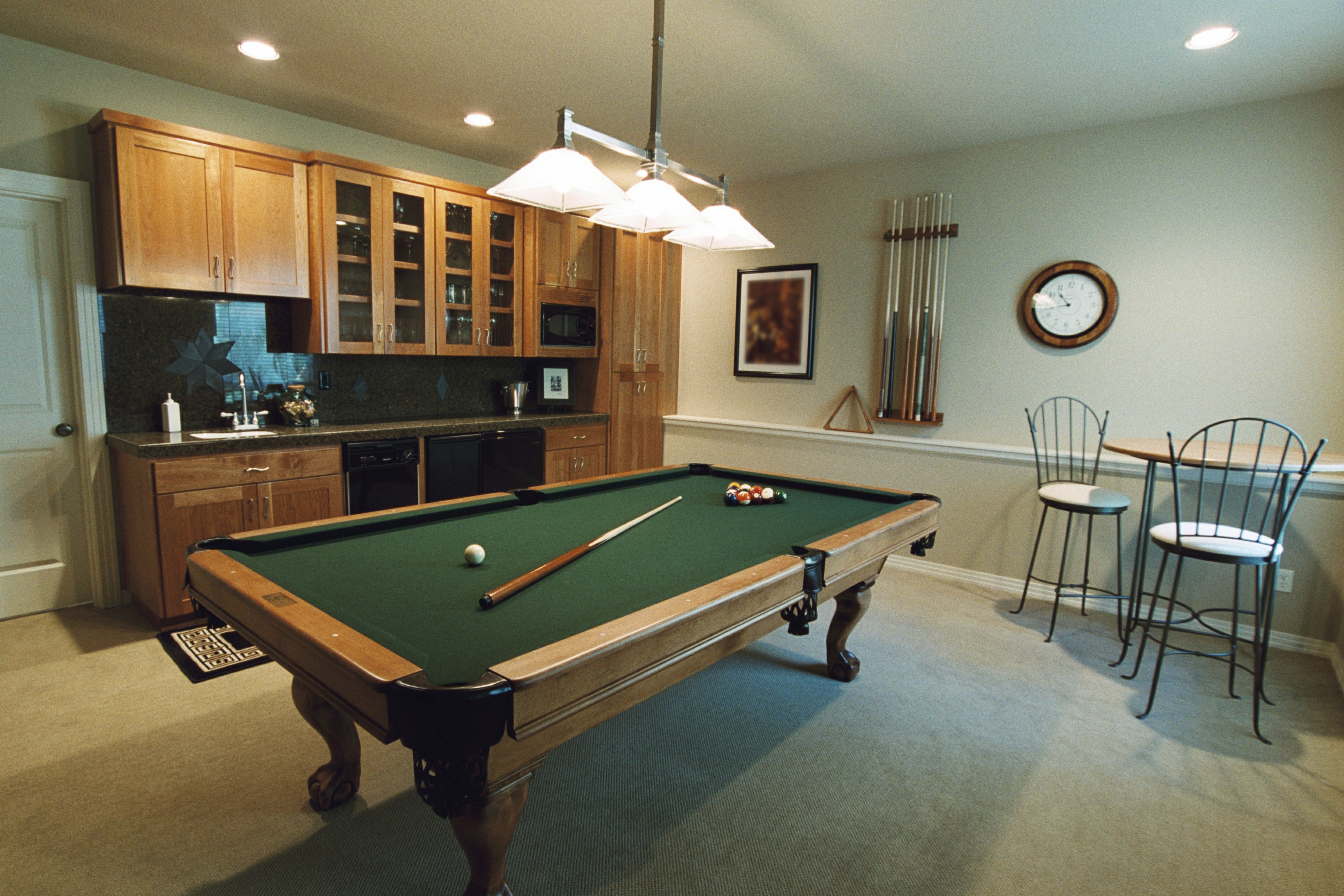 There are lots of little things to know, including how to make separate areas in the basement while still keeping the space as open as possible. Large, open spaces give the best feeling to your basement, and I will tell you how to capitalize on what you have to work with.
If the basement isn't for you, there are tons of rec room ideas for designing usable space for kids. There are neat things you can do in basements that are not possible or practical in other areas of the house. Or maybe one of your rec room ideas is to create the ultimate party room with a bar/pool table. There are ways of doing this even with minimum space, the important thing is that the decision is made early, and the right planning goes in.
Other aspects to consider are storage - designing non-boring shelves is a challenge but possible, and of course lighting. You can find plenty of rec room ideas that can help illuminate the room with very little natural light. Good lighting is extremely important, it can actually have an emotional impact on people in your rec room. (So will the bar.but for different reasons)
There is no shortage of how-to-books, websites, and expert contractors that can help you with all of these issues. The important thing to remember is that as long as you put in the time in advance, any of your rec room ideas can become a reality.
No Comments