Choosing amongst appropriate basement flooring ideas is difficult enough without the problems that come with finding floors. The biggest issue in almost any basement is, of course, unwanted moisture. Moisture seeps in from below through the concrete and has the power to weaken the bond of the adhesive used for floors or tiles, to make hardwood floors buckle and warp and to make carpets acquire that elusive basement smell caused by mold growing below the soft veneer.
For our purposes, let's imagine that you have been given the fantastic news that your basement is dry. Now you can begin to think of your different basement flooring ideas.
The main flooring options are carpet, hardwood floor, engineered hardwood floor, laminate floor, ceramic and porcelain tile and cement.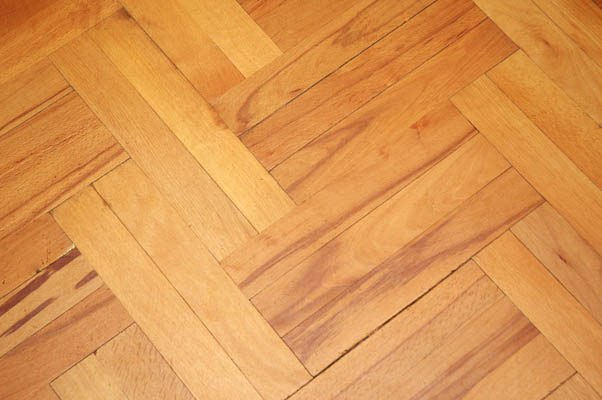 In general, carpeting, hardwood floor and laminate floor are not recommended as far as basement flooring ideas go. Variations in humidity, which are common in basements, warp hardwood and laminate floors and encourage mold growth in carpets. Engineered floor is an excellent alternative to hardwood floor in the basement. Because of its layered construction, engineered floor has a higher resiliency to humidity changes that keeps it looking good even in finicky basements. Another option within standard basement flooring ideas is laminate floor. Laminate floors are floating floors, meaning they are not attached directly to the sub floor, which makes installation directly on the concrete or putting a vapor guard down easier.
If you've determined that your basement is sufficiently dry and moisture tests have shown the floor to be consistently dry, you may also want to consider ceramic or porcelain tile. And finally, the easiest alternative to more traditional basement flooring ideas is painting or staining the cement sub floor that is present in most basements. It is easy to insulate the cold cement floor with a thick throw rug.
No matter which route you choose for your basement floor, always begin by getting a professional to check your basement's usability and to recommend a course of action for making it usable if it doesn't seem to be at first. A finished basement is a fabulous investment when done right, and choosing from the best basement flooring ideas is just part of the fun.
No Comments